About us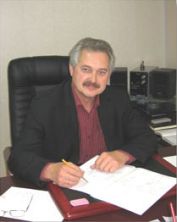 Director
Kosilov Vladimir Mitrofanovich
Private Enterprise Industrial Company "Agrotech" is rapidly developing company that is successfully working on the market of agricultural equipment since July 2003.
Produced equipment is proprietary, and its function, industrial sample, useful model, and the main working part are protected by three Ukrainian patents, as well as three patents in Russia, EU-member states, North and South America. International PCT application was submitted, which consolidated priority of this invention in each of its contracting states.
The company is the exclusive manufacturer of this type of grain cleaning equipment, an innovation that is fundamentally different in its function from the existing traditional systems for cleaning and calibration of crop and other loose materials.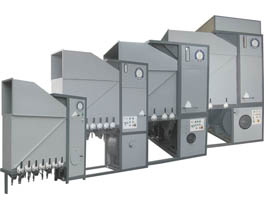 This universal equipment was created in 2001 as an alternative to traditional air sieve cleaning machines and separating systems, vibrating tables.
A distinctive characteristic of this equipment is the new method of separation that is based on the principles of aerodynamics, in particular, interactions of air currents. This method of separation allows for high-quality multi-fractional separation based on specific weight of grains of diverse kind that have either simple or complex (irregular) form.
Our separating machines "Almaz" can be utilized in different industrial sectors, including agricultural production and processing, industry, construction, pharmacology, etc.
Our equipment passed national acceptance test and is certified in the UkrSEPRO system, as well as in the GOST Russian Federation system.
Our company's products are in high demand and are sold in the regional and national markets, as well as the markets of CIS-member states and abroad.
Very close attention is paid to the quality of the "Almaz" separating machines in the process of their design and production. It is a priority in the company's line of activity, starting with the quality of the materials and components and ending with the culture of production. System of quality control implemented in the company meets the DSTU ISO 9001:2009 standards.
Only domestic materials are used for equipment manufacturing, while technological equipment and components are produced domestically as well as abroad, and are certified in Ukraine.
Company's marketing policy is directed towards customer satisfaction by selecting an optimal form of cooperation with partners and clients. Information about the market of our equipment is routinely collected (demand, markets, pricing, competitiveness, etc.) and studied along with production processes and marketing.
Our products are sold through direct sales, as well as dealerships that cover Russia, Kazakhstan, Belarus, Germany, Italy, Bulgaria, and Ukraine.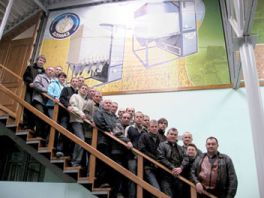 Company's pricing strategy accounts for the conservation of stability (invariability) of current prices through internal production spending cuts and product upgrades.
Company's advertising strategy is directed towards systematic use of all available types of presentation and media, as well as practical demonstration of product samples on seminars, conferences, and expos.
The enterprise constantly works to improve technical level of production, which increases consumer properties and quality of equipment.
All this allowed our enterprise to become a leader among other companies operating in the market of the grain cleaning equipment.
The uniqueness of our equipment stems from its possible utilization in different areas of agriculture, as well as pharmaceutical industry for cleaning and separation of medical herbal flowers, etc., in construction, and in other industrial sectors.